Discussion Paper: Deskilling durch Künstliche Intelligenz?
11.10.23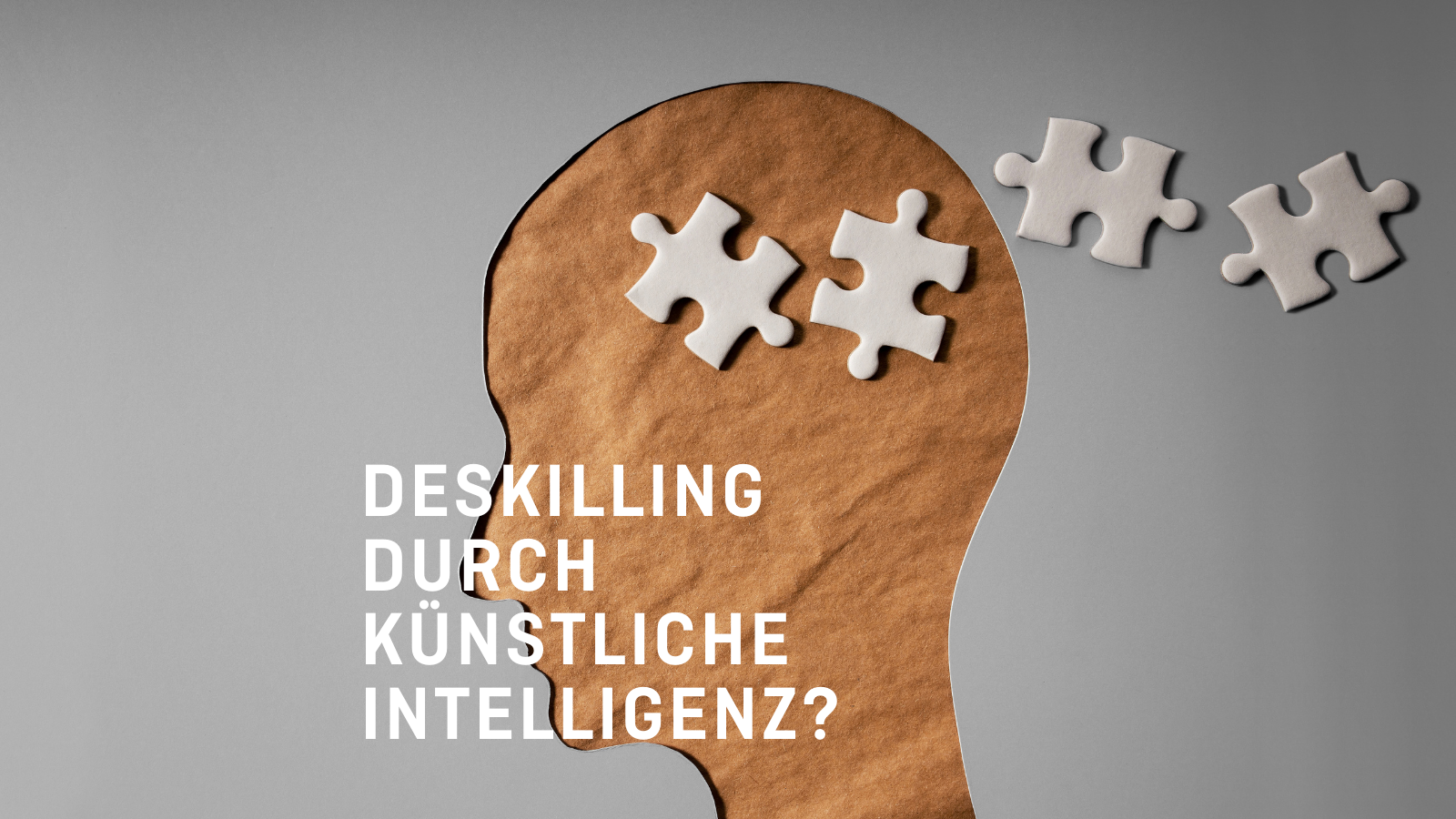 With the proliferation of ChatGPT, the main question in higher education didactics is what new competencies should or would need to be built in order to confidently use generative AI systems. The fact that and to what extent competencies could also be lost is a phenomenon that currently plays a comparatively minor role in contributions on AI at universities, both nationally and internationally. The discussion paper by Prof. Dr. Gabi Reinmann looks at the term "deskilling" from the perspective of higher education didactics.
In a statement on artificial intelligence by the German Ethics Council of March 2023, a possible risk of AI use is discussed under the term "deskilling". The term means a potential loss of human competencies with individual and collective consequences. However, the statement does not explicitly address universities.
On the occasion of this, Prof. Dr. Gabi Reinmann asks in her discussion paper to what extent the term "deskilling" by AI could also be relevant for university didactics. The background to their considerations is not least the fact that current discussions about ChatGPT seem to be characterized by a "(future) skills euphoria". Accordingly, building and using AI skills could help shift the focus of teaching and learning to more skilled activities.
But could the extensive use of AI also lead to a loss of competence? Gabi Reinmann describes the phenomenon of deskilling, presents linguistic tools for discussing human-machine interactions, and considers the extent to which countermeasures to deskilling might find application in university teaching.