Issues related to acceptance of credits have long preoccupied universities and do not represent problems specifically for digitalization. Due to the progressive digitalization and increasing possibilities for learning and knowledge acquisition in non-university digital offerings, however, credit acceptance problems are more acute. The Credit for digital learning formats ad hoc Working Group focused specifically on digital competencies acquired outside the university.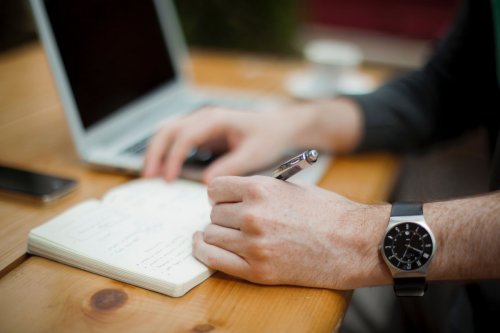 Bild: [https://unsplash.com/photos/y83Je1OC6Wc Alejandro Escamilla]


The "lifelong learning" meme already is no longer limited to acquiring competence within the universities; instead, it increasingly encompasses skills acquired outside of them. Digital teaching formats here often represent a flexible, low-threshold offerings. Even now, digital, non-formally acquired knowledge can be certified with badges and learning progress documented in e-portfolios. Nanodegrees offered by commercial providers are also proliferating.
While the universities already have instituted quality control in digital academic teaching formats, they have yet to develop quality criteria and standards for crediting. Having them would let the universities determine if digitally-acquired knowledge is equivalent to traditional criteria (equivalence testing).
Aim
The Working Group occupied itself especially with the question of what such credit criteria for digital formats might look like and how to build momentum behind the related development process in the universities. The aim was to build up a criteria collection that helps universities implement acceptance and crediting processes in-house. In addition, the Working Group identified the demands on internal academic resources connected with such processes. This would serve as the basis for relevant recommendations to governments and universities.
Process
After constituting its membership, in four meetings, the Working Group discussed the key questions and listened to national as well as international experts on the topic.
The findings in the form of a criteria catalog, crediting and quality control criteria for universities and external education providers, as well as recommendations for universities, government, education providers, and students were published at the end of the Working Group's life in a position paper [German]. In the process, the Working Group focused above all on the question of how the crediting processes change in the digital age – and what challenges the universities and governments should be prepared to meet.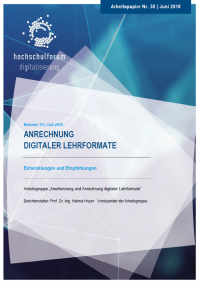 Prof. Dr. Ulrich Bartosch
Professor of Education, Faculty of Social Work, Katholische Universität Eichstätt-Ingolstadt
Managing Director, Foundation for the Accreditation of Study Programmes in Germany
Professor of Communication and Media Sciences, Department of Economics and Social Sciences, Beuth-Hochschule für Technik Berlin
Head of Division 31 "General Legal Affairs, Academic Libraries, Student Affairs", Staatsministerium für Wissenschaft und Kunst Sachsen
Managing Director, Foundation for International Business Administration Accreditation (FIBAA)
Deputy Head of Department "Governance in Higher Education and Science, Deutsches Zentrum für Hochschul- und Wissenschaftsforschung (DZHW)
Dr. Ernst-Andreas Hartmann
Department Education & Science, VDI-VDE-IT
Managing Director, Agency for Quality Assurance through Accreditation of Study Programmes (AQAS)
Prof. Dr.-Ing. Helmut Hoyer
Rector em., FernUniversität in Hagen
Head of Department 4 "Universities, Science and Research", Ministerium für Wirtschaft, Wissenschaft und Digitalisierung Sachsen-Anhalt
Institute for Information Science (IWS), Technische Hochschule Köln
Director of Education, Kiron Open Higher Education