Applications will be accepted for the 3rd round of peer-to-peer counseling in the German Forum for Higher Education in the Digital Age (HFD) starting in January 2019.
The digital turn offers new prospects for universities interested in developing their offers and structures in all fields of activity, not least in teaching and learning. Universities therefore need comprehensive strategies for the digital age if they are to align modern teaching and learning formats, counseling and support offerings as well as curriculum and study structures with their academic development goals, target audiences and profiles. However, it is unlikely that there will be a one-size-fits-all approach to the digital turn, given the diversity and heterogeneity of German universities and diversity of teaching and learning scenarios.
In a peer-to-peer counseling framework, every year between now and 2020, HFD will support six universities in their individual strategic planning process. We will carry out supplemental independent studies focused on this topic area in collaboration with select experts with the goal of identifying superordinate strategies and university profiles for a digital age. The findings will be published in the form of working papers. At the annual strategy conference the results of this work will be shared and discussed with a wider public.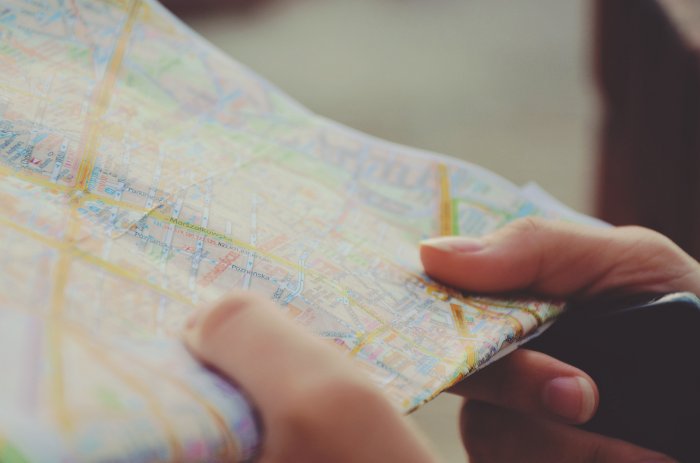 Bild: [https://unsplash.com/photos/D2K1UZr4vxk Sylwia Bartyzel]


Peer-to-Peer-COUNSELING
.HFD's peer-to-peer counseling is a developmental tool geared to universities that want to actively shape the digital turn in higher education and strategically reinforce the digitalization of advisory and supporting structures. Accordingly, it is addressed in a targeted manner to university administrations and each university's individual goal-setting and profile-building. Confidential, formal self-evaluations by the selected universities will provide the basis for the consulting process. In the next stage, a two-day workshop tailored to the university's challenges and goals will be held with select "peer" experts at each university for developing, concretizing, and reflecting on feasibility, strategies, goals, and processes. The final consulting report by the "peers" will document the results and recommendations. This will be complemented by encouraging the participating universities to carry on mutual exchanges among themselves.
The program already accepted applications for two rounds in 2017 and 2018, for which some 80 universities signed up. Universities will once again have the chance to apply for consulting in 2019.
Participating universities 2018/19
Universität Bayreuth
Kunsthochschule Berlin-Weißensee
HAW Hamburg
Hochschule Harz
Universität Konstanz
Bauhaus-Universität Weimar
The jury was composed of: Alexander Knoth (University of Potsdam), Prof. Dr. Joachim Metzner (formerly with Cologne University of Applied Sciences), Prof. Dr. Philipp Pohlenz (University of Magdeburg), Prof. Dr. Eva Waller (Bochum University), Dr. Nicole Wöhrle (University of Freiburg) as well as the HFD steering committee members: Dr. Jörg Dräger, Center for Higher Education (CHE), Dr. Jens-Peter Gaul, German Rectors' Conference (HRK) and Dr. Volker Meyer-Guckel of the Stifterverband.
Participating universities 2017/18
Hochschule Bochum
Technische Universität Braunschweig
Hochschule für Technik und Wirtschaft Dresden
Georg-August-Universität Göttingen
Pädagogische Hochschule Heidelberg
Universität Stuttgart
The jury was composed of: Dr. Barbara Getto (University of Duisburg-Essen), Sebastian Litta (quantco - Smart Data Analytics), Prof. Dr. Joachim Metzner (formerly FH Cologne), Hans Pongratz (Technical University of Munich) as well as the HFD steering committee members: Dr. Jörg Dräger (CHE), Dr. Jens-Peter Gaul (HRK) and Dr. Volker Meyer-Guckel (Stifterverband).
RECAP: MARCH 2018 STRATEGY WORKSHOP
On 20 March 2018, HFD put on a strategy workshop for administrators from universities just starting to strategically exploit the opportunities the digital turn offers for teaching. The participants compared notes on options for strategic profile building, communications processes, and structural formats for institutional development. You can find more information on the workshop design here [German]. Our event recap [German] offers more details on the happenings that day.
recap: MARCH 2017 STRATEGY CONFERENCE
On 12 September 2017, HFD invited to the strategy conference and a workshop day.
In various workshops, under the heading "strategic (further) development of higher education teaching in the digital age", the participants had a chance to discuss their experiences in working out and implementing a strategy for digital teaching and learning and used the occasion to learn from each other. The day also provided ample opportunities for informal exchanges.
The conference primarily addressed university administrators and other individuals entrusted with strategic development in their university. For more information on the conference, click here [German]. In addition, we compiled a detailed event recap [German] of the strategy conference.