Led by Hochschulrektorenkonferenz (German Rectors' Conference, short HRK), Centrum für Hochschulentwicklung (Centre for Higher Education, short CHE) and Stifterverband and with funding from the Federal Ministry of Education and Research (BMBF), the experts set out their findings in over 25 publications and presented and discussed them at numerous events. HFD is explicitly concerned with the digitalisation of higher education.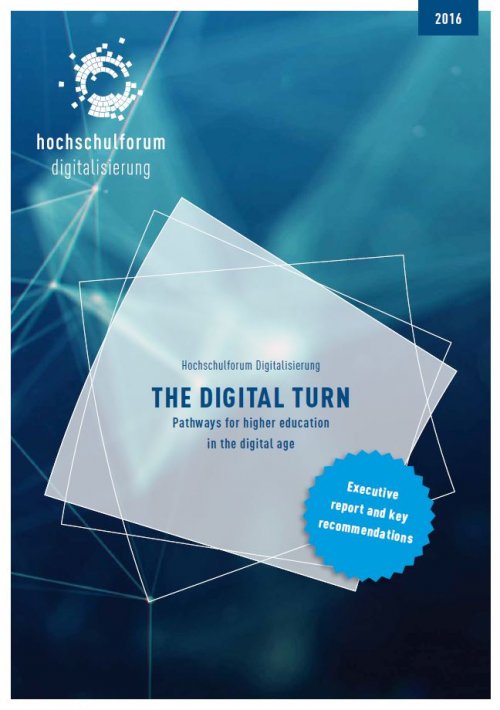 Cover Final Report [1]Points relating to research and administration were only taken into account where these affected specific change processes in teaching.
The first section of the summary report gives a general overview of changes in higher education and makes specific statements about the strategic design of HEIs in the digital age. The second section explores the thematic fields making up the six expert groups and summarises their findings, which were formulated with a view to addressing central questions. The third section presents general recommended courses of action for HEI administrations and policymakers.
The work of all parties involved that is expressed in the summary report, in the comprehensive final report and in the overall HFD aims to provide orientation in a complex area that is changing and developing at a fast pace. This does not conclude the shaping of the digital turn – rather, this process has only just begun and calls for courageous and flexible action in the face of uncertainty, both now and in the future.