Due to COVID-19, it will not be possible to start operations at the universities in the usual form for the winter semester either. Up to now, the switch to digital teaching has sometimes worked better and sometimes worse. One thing is certain, however: it happened at a speed that would not have been possible under other circumstances. Thanks are also due to software providers who offered special conditions & special licenses of their products to meet the challenges this year. Even at the end of the year, many of these are still current.
This article has been automatically translated using DeepL Translate [1]. Please excuse any mistakes.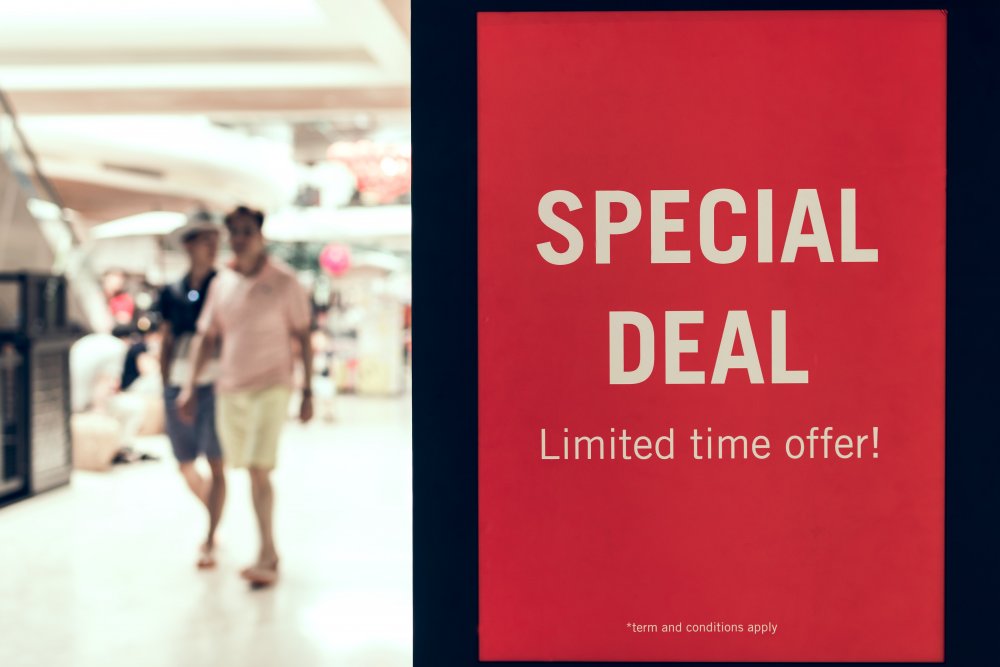 Providers of various online services offer preliminary free options due to the Corona crisis. Photo: [https://unsplash.com/photos/pPzQP35zh4o Artem Beliaikin] [2]
Last update on 12/15/2020
Important: Please coordinate the use of any tool with your privacy officer(s), if applicable. On legal provisions, this article can not provide an overview. Therefore, inform yourself exactly before you actively use a tool.
Communicating with students
Whether in a one-on-one consultation, or during the seminar with several participants: Personal contact is what makes teaching work. It increases engagement and guarantees attention. A number of tools offer the service of being auditorily and visually connected to several people in a conference call. Hand raising and screen sharing can then be used to coordinate discussions accordingly and share presentations with the other participants.
Our selection of tools that make video conferencing possible:
Google Meet

[3]

is offered free

[4]

for everyone. All that is needed is a Google account (as many surely already have).
Jitsi

[5]

(free open-source tool): first things first. Jit.si is an open source conferencing tool that can be easily launched from the browser. Generate link, share and get started. If you have the capacity, you can also host the tool on your own server. So the data is also in your own hands.
8x8 Video Meetings

[6]

(free tool): The service of 8x8 is based on Jitsi. Here teams can be founded free of charge with their own URL. The application can be started via the browser, a desktop or a smartphone app. The advantage is the integration into the calendar. The free version allows up to 50 people to participate in a meeting.
Avaya

[7]

(free): cloud-based tool for audio and video conferencing with up to 200 participants*. Also enables content sharing and collaboration via chats
Samba Live

[8]

(Pro Plus version free for 3 months): Samba Live lets you add Q&A and other features to a meeting in a meaningful way. The website says that the Pro Plus version brings up to 100 people together in a meeting, and "higher user numbers available on request" - it's worth asking! Also because Samba Live offers an extra package for Education

[9]

. Here's how to get the perk

[10]

.
GoLive feature of Discord

[11]

(Screensharing raised to up to 50 people):As a browser-based chat and team call tool, Discord is especially popular among gamers*. In times of Corona, the screensharing feature GoLive now allows screen sharing with 50 people instead of the usual 9.
Microsoft Teams

[12]

(free to use until January 2021): the total package of video conferencing, live chat function. In addition, the cloud-based Office services Word, Excel, PowerPoint and OneNote can be used for collaborative work.
Google Suite

[13]

(extension for G-Suite customers*): Those using G-Suite can now

[14]

reach up to 250 people via Hangout and set up live streams for up to 100,000 people. Additionally, sessions can now be recorded.
Zoom

[15]

(Removal of the 40 minute limit of the free version for educational institutions): Among remote workers, Zoom is probably the best known tool. It convinces with the stable connection in meetings as well as with the intuitive user interface. The free version allows video conferences with up to 100 people. The free version lacks some meeting configuration options. That's why Zoom is under criticism

[16]

.

Webroom Education [17] (always free) A free virtual classroom for live online instruction for up to 12 people. No registration required.

Amazon Web Services & Kaltura [18] (currently free for many educational institutions and EdTechs) As leading providers of cloud-based video solutions, AWS [19] (more special licenses from AWS [20]) and Kaltura [21] have teamed up to help educational institutions, along with their students and faculty affected by the impact of the coronavirus, continue their educational programs remotely. Among other things, AWS currently offers server line to many EdTechs for free.
Digital Infrastructure
AdmitHub

[22]

(free of charge): information platform that automatically disseminates relevant information to students through different channels (SMS, email, chat) and already has a database of important information regarding COVID-19 (source of information is WHO & CDC).
Incom

[23]

(special conditions by arrangement): teaching communication and collaboration platform that enables digital teaching, study organization and presentation of results and projects.
At Nimbus Capture

[24]

(most features are free) is a Google extension that allows you to take a screenshot, record presentations, or record a "live" lesson.
Top Hat

[25]

(Free to all active professors and students due to Covid-19) Top Hat is an "all-in-one teaching platform" used by professors inside and outside the classroom.
Teaching/learning tools for students and teachers
StudySmarter

[26]

(permanently free for learners): digital learning platform (web & mobile), which automatically generates learning plans and allows users to easily create summaries and flashcards. In addition, learning progress & deficits can be observed via learning analytics tool and created flashcards can be learned together with friends & fellow students in the form of quizzes.
charly.education

[27]

(permanently free for learners): digital learning platform (web & mobile), which allows the creation and exchange of virtual flashcards and learning materials. It also provides explanatory videos as learning aids and a free printing service for scripts.w
Actively Learn

[28]

(free of charge): Digitization of analog learning content as well as conversion into collaborative work material, which can be worked on online in groups.
Canva

[29]

(free pro license for teachers): online creation of presentations, infographics, web pages, reports, worksheets and posters.
Casble

[30]

(free for healthcare and education institutions): drag & drop creation of personalized online courses with with gamification and social learning features. Monitoring and analytics tools and e-libraries are also available.
Kahoot!

[31]

(free for teachers): quick construction of learning games, quizzes, etc. in all languages, as well as the possibility to host them live (learners can join them via PIN).
Loom

[32]

(Pro version from now on forever free for teachers and students): A tool to record the screen with many additional functions. In this way, giving feedback is made easy.
By the way: On our blog Ilka Nagel has described how video feedback can be used usefully in teaching

[33]

.
BombBomb

[34]

(free for teachers): Allows with two clicks to record and send video messages via email or link.
MOOCs
MOOC platforms also make their offerings available to learners and higher education institutions affected by Corona.
Coursera [35] (free for universities and college students): Coursera allows access to over 3,800 courses for up to 5,000 students per institution after an eligibility check. Use of admin tools and analytics and online support are included. How about a course on Learning to Teach Online" [36]?
Once again, the list is constantly expanding. You know of a tool that we don't list yet? Did we make any mistake? Then let us know!
Dieser Text steht unter der Lizenz Creative Commons Namensnennung - Weitergabe unter gleichen Bedingungen 4.0 International -
CC BY-SA 4.0
[40]
. Bitte nennen Sie bei einer möglichen Nachnutzung den angegebenen Autorennamen sowie als Quelle das Hochschulforum Digitalisierung.