We orchestrate the discourse on higher education in the digital age.
As a central initiator we inform, advise and network with members of universities, policy makers, business representatives and society and thereby drive innovation in Higher Education.
[1]
About the project
Hochschulforum Digitalisierung (German Forum for Higher Education in the Digital Age, abbreviated: HFD) not only monitors, shares and acts as a source of information on important (inter)national developments in Higher Education. Through a range of programmes and projects it also offers strategic consultancy services and builds key competences of higher education professionals across the country. Independent yet connected with a network of stakeholders from different sectors, including education and IT professionals, EdTech leaders, students, policy-makers and digital learning experts, it is uniquely placed at the heart of the digital transformation of higher education in Germany.
The HFD was founded in 2014 as a joint initiative by the Stifterverband [2], CHE Centre for Higher Education [3] and the German Rectors' Conference [4] and is funded by the German Federal Ministry of Education and Research (BMBF).
The HFD is defined by its people. Have a look at our team [6] members. HFD is accompanied by the Stakeholder Dialogue [7], that connects representatives of institutions that are particularly relevant to our work. And last but not least, the HFD lives through every single member of the community who critically promotes and shapes digitisation in studies and teaching at his or her institution.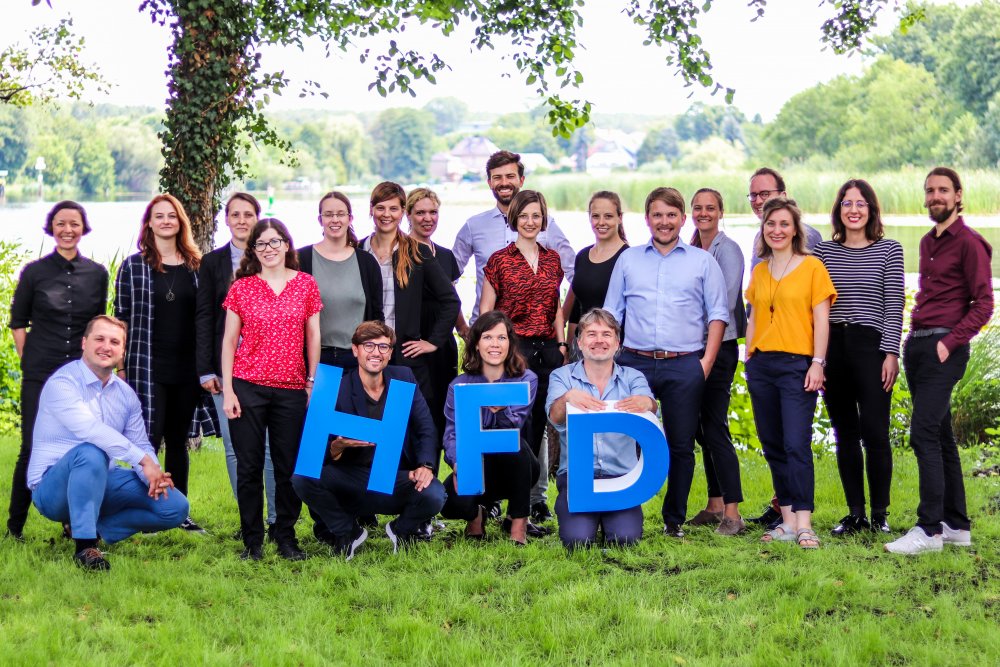 Team photo August 2019. photo: Malte Persike [8]
How do I stay up to date?