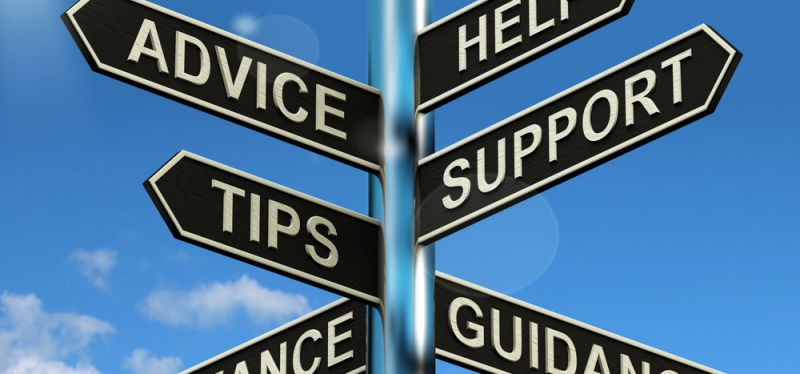 Shutterstock.com/ Stuart Miles
The long-term integration of those seeking refuge in Germany will be one of the central tasks facing our society in the coming years. In this regard, education will have a key role with regard to integrating refugees and enabling them to gain qualifications. Higher education institutions, together with other players in the field of adult education, can provide key impetus here. For instance, many higher education institutions have already opened up their doors to refugees as guest students, and there are also public and private initiatives, for instance with regard to providing language courses.
Digital teaching and learning programmes can be instrumental in helping to inform refugees and to allowing them to gain qualifications. New possibilities for networking and assisting learners are now available, particularly since these are not limited to any specific place or time. Below, you will find an overview that we have put together of the different programmes on offer. These range from informative websites to studies at higher education institutions and from interactive language courses to supervised online study preparation. The programmes are geared towards both refugees and people who are active in this area and who act as multipliers with this material.
Do you know of any other programmes or initiatives in this area? If so, we would be very grateful if you could send a mail to info@hochschulforumdigitalisierung.de to let us know about them.
Hier finden Sie die deutsche Version dieses Artikels zu digitalen Informations- und Bildungsangeboten für Geflüchtete.
يمكنك العثور على النسخة العربية هنا
Guide to and preparation for studying at higher education institutions (HEIs)
German Academic Exchange Service (DAAD): Study-in.de – information for refugees
With this website, the German Academic Exchange Service aims to provide information to refugees who would like to study in Germany. To date, it has been available in German and English. However, summarised versions are also available in Arabic, Dari, Pashto and Urdu.
Languages: German, English, Arabic, Dari, Paschto, Urdu
Costs: Free of charge
Federal Office for Migration and Refugees (BAMF) Information website: Studying
On this website, the Federal Office for Migration and Refugees provides information about types of higher education institutions and about study fees and requirements.
Language: German
Costs: Free of Charge
German Rectors' Conference (HRK): Information website: Studying for refugees
On this website, the German Rectors' Conference has put together an overview of information regarding access to higher education institutions, study preparation and financial support for refugees.
Languages: German, English
Costs: Free of Charge
Learning German Online>/h3> Leuphana Digital School: MOOC Ready for Study (closed) EUA: Refugees Welcome Map Federal Ministry of Education and Research (BMBF): Website and App "Recognition in Germany" Philipps-University Marburg and oncampus/FH Lübeck: MOOC Fit4Uni European Commission: MOOCs4Inclusion HOOU: Hop On - Ways to get a professional education Specialist online courses/online studies Kiron oncampus GmbH (Lübeck Advanced Technical College): integration.oncampus.de CodeDoor Hasso-Plattner-Institut: openHPI Yoowedoo: Changemaker MOOC iversity: MOOCs Academy Cube   Learning and teaching German g.a.s.t.: onSET Online Language Placement Test Goethe Institute: Welcome – learning German for refugees Deutsche Welle: Learning German Deutsche Welle: Open Your Heart German Association of Adult Education Centres (DVV): ich-will-deutsch-lernen.de German Association of Adult Education Centres (DVV): App Einstieg Deutsch German online university LinguaTV: German for refugees The Virtual Linguistics Campus: MOOC #DEU4ARAB DaF AG (Working Group for German as a Foreign Language) at the University of Marburg: Words for Work app busuu: Learning languages Goethe-Verlag and Diakonie in Niedersachen: German for Refugees app duolingo Workbook for Learning and Teaching German Deutsch-to-go.de phase6 hallo Deutsch für Kinder Planet Schule: Deutsch mit Socke (German with a sock) AMIRA ZUM-Wiki: Welcome to Germany Federal Agency for Civic Education (bpb): Lesson material for welcome classes Hasso Plattner Institute: mooc.house Klett: Video tutorial: Teaching German Siemens Stiftung: KIKUS digital Siemens Stiftung: Worksheets for STEM teaching Lernox: Ankommen durch Sprache   Dictionaries and translation Refugee Phrasebook Langenscheidt Online dictionaries The Welcome ABC ICOON: Global picture dictionary ICOON: First Communication Help Google Translator app Karlsruhe Institute of Technology (KIT): Simultaneous lecture translator   News and guide for everyday life Goethe Institute, Federal Office for Migration and Refugees, Federal Employment Agency, Bayerischer Rundfunk: App Ankommen Deutsche Welle: First steps in Germany ARD: Guide for refugees Funkhaus Europa: Refugee Radio HKW: Arriving in Berlin. A map made by refugees (regional) Afeefa (regional) Chair in Business Informatics at TU Munich: Integreat Förderverein Freie Netzwerke e. V.: Freifunk Federal Agency for Civic Education (bpb): Basic Law for the Federal Republic of Germany in Arabic Refugeeguide