Register now for Hochschulforum Digitalisierung's 2018 conference week: Shaping the Digital Turn!

Use this page to register for all events of the conference week. The only exception is our Hackathon #HackYourCampus, which requires a separate application. The following events will take place as part of this year's conference week:

21/09/18, evening | Kick-off event: Fellow Programme 'Free Knowledge' (pre-conference)
The Fellow programme 'Freies Wissen zur Förderung Offener Wissenschaft' ('Free Knowledge to Promote Open Science') enters its third round. During this evening event, the fellows of the 2018/19 programme year will present themselves and their projects.
Host: Wikimedia Deutschland e.V.

21-23/09/18 | Hackathon: #HackYourCampus (pre-conference)
University students develop their own ideas and prototypes for the campus of the future. Their ideas will be presented over the course of the theme week. #HackYourCampus
Partner: Impact Hub Berlin

24/09/18 | HFD Strategy Conference
The conference provides insights into HFD's peer-to-peer strategy consulting and an opportunity to share experiences about teaching and learning strategies in the digital age. The event is designed for individuals in charge of strategic development at higher education and science policy institutions.

24/09/18, evening | Closing event of the HFD ad hoc working groups
At this joint evening event, the HFD ad hoc working groups on 'Teacher Education and Digitalisation', 'Curriculum 4.0 – Curriculum Development in the 21st Century' and 'Recognition and Transfer Credit for Digital Teaching Formats' will present and discuss key findings of their work.

25/09/18 2018 | Networking Meeting
The networking meeting provides an opportunity to engage with questions and problems in digital teaching and learning in the form of workshops and open BarCamps, facilitating cross-institutional dialogue.

25/09/18, evening | Open Beer
Informal get-together, open to the entire HFD network.

26/09/18 | Bologna goes Digital
Experts from Germany and the entire European higher education area will discuss and inform each other about the impact of digitalisation on European higher education and the associated challenges and opportunities.
Host: DAAD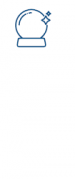 26/09/18, evening | Fragmented Worlds: Universities in the Year 2030. AHEAD project presentation
On behalf of the German Federal Ministry of Education and Research (BMBF), the AHEAD project by FiBS Forschung and HIS-HE performs a horizon scan on the impact of digitalisation on higher education in the year 2030. At this event, the project team will present development trajectories for the areas 'knowledge and skills requirements', 'teaching methodologies' and 'digital learning scenarios' in the form of an entertaining walk around the room (gallery walk), inviting attendees to engage in discussions.
Wine and snacks will be served.
Hosts: FiBS and HIS-HE

27/09/18 | Expert Conference on Teachers and Digitalisation
In cooperation with Forum Bildung Digitalisierung, HFD will host a conference on teacher training in the digital age, which will look at all three phases of the teacher training process, especially at the intersections and synergies between them. Participants will work together to identify, discuss and formulate innovative solutions.
Host: Forum Bildung Digitalisierung e.V.
27/09/2018, evening | Parlamentary evening: Smart Germany - educating engineers for the digital transformation
How and with whom will we work in the future? Which competencies will future graduates need? And how can they be taught? In short: how will future curricula look like?
The day before the Future Skills Day, VDI will highlight visions and discuss the general framework for future curricula with guests from academia, industry, civil society and politics.
Host: Ausrichter: Verein Deutscher Ingenieure e.V.

28/09/2018 | Future Skills Day
As a nationally visible joint action programme of civil society and the business community, Stifterverband's 'Future Skills Initiative' is designed to improve the conditions for acquiring digital and other relevant skills for the future. At this event, the most promising universities applying for grants in the Data Literacy Education programme will present themselves in a public jury meeting.
Hosts: Stifterverband and Heinx Nixdorf Foundation
Please note: We will only share your registration information with the relevant co-hosts, for instance with the DAAD if you register for the Bologna goes Digital conference. Beyond that, your personal data will not be shared with other third parties.
Space for each event is limited, and we ask you to consider your registration binding. If you you are unable to attend, please notify us as soon as possible at info@hochschulforumdigitalisierung.de.