The CHE - Center for Higher Education is another of HFD's consortium partners. It is also active in other areas of higher education in the digital age.
Teacher Education Monitor: Focus on digitalization and teacher training programs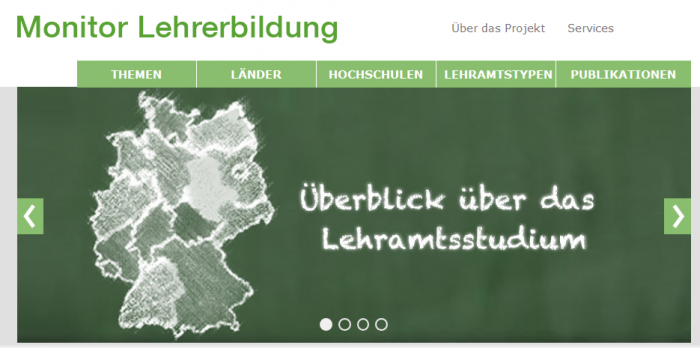 Each state and every university manages teacher education differently – and the duty of the Teacher Education Monitor [German] is to provide a clear overview of this diversity in teacher education programs, which is the first stage in training teachers. As a resource for experts generally, the Teacher Education Monitor especially addresses both education system and governmental stakeholders who play a role in that first stage of teacher education. The Monitor offers current information free of charge to aid fact-based discussions and decision-making.
In parallel with HFD's Ad hoc Working Group Teacher Education and Digitalization, Teacher Education Monitor issued a publication titled "Teacher education in the digital world – preparing for the profession with digital media?! [German]" The Teacher Education Monitor's purpose was to supply empirically-derived findings on the current state and structures of German teacher training and digitalization gleaned from surveys of the states and higher education institutions. What it found: Offerings to teach the pedagogically meaningful use of tablets and smartboards are still not must-have's in these study programs. It prompted experts in education to call for making digital media use a mandatory part of educating teachers nationwide – in all subjects and all types of schools.
Publication "Universities need strategies for the digital age"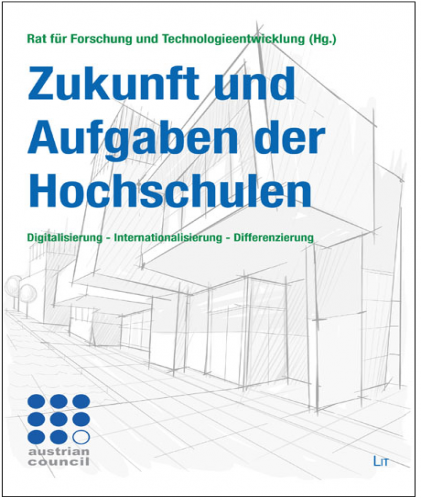 How can universities use digitalization for profile building? This is the question the CHE Center for Higher Education authoring team pursued in a guest article [German] contributed to the international edited volume "Prospects and Future Tasks of Universities" published on 23 August 2017. Here we present an excerpt from CHE's announcement.
.Digital technologies are finding uses in many areas of society, and universities are no exception. However, many institutions still regard the new technologies as a challenge and still do not approach them strategically.
CHE director Jörg Dräger calls for a change of thinking: It is not that digitalization is the challenge for universities. Just the opposite is the case: correctly deployed, digitalization helps universities overcome existing challenges such as the rising demand for an academic education."
Beyond that, universities should also opt for using digital tools to enhance their own profiles. By doing so, their intended portfolio of course offerings and developmental objectives can be communicated better and target groups reached more effectively. The authors are convinced that in the medium term no university will prosper that does not deploy digital offerings, whether for modernization or profiling.